In order to get the most buyers through your front door, you'll need to do more than just stick a sign in the front yard. An aggressive and thoughtful marketing campaign can make the difference between a quick sale and your house continuing to sit on the market with little activity.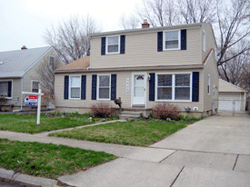 Take the time to thoroughly market your Royal Oak Michigan home for sale by owner (FSBO).
Take a lot of good photographs. You have to expect that buyers will look at your property online before they decide to take the time to visit it in person. Make sure you have a lot of photographs online and that they do your house justice. Take pictures from multiple angles in each room and choose the best ones. Also, if you have a great yard, make sure you show it off.
Make the most of your signage. Ensure your phone number is clearly visible. Also, check with your homeowners association and neighbors that live at busy intersections to find out if you can put a sign with an arrow pointing toward your house.
Put ads on every website you can. Most buyers start their search on the Internet, so make sure your Royal Oak Michigan home for sale by owner has a strong online presence.
Don't forget about print ads. Many buyers still look at newspaper Classifieds, so make sure your house appears there. You can often place large ads in smaller publications for relatively little money.
Host open houses. Not every location is especially suitable, but try it a couple of times and see how many people turn out.  If you're getting good foot traffic, keep it up.
If you need help marketing your Royal Oak Michigan home for sale by owner, please call me at 248-514-2640 or email me at info@NorthWoodwardHomes.com for more information.

Lee Morof
Associate Broker/Certified Distressed Property Expert/Attorney
RE/MAX Showcase Homes, Birmingham, Michigan
Call:  248-514-2640
info@NorthWoodwardHomes.com
www.NorthWoodwardHomes.com