There are multiple ways to find short sale houses in SE MI to buy.  Many short sales are listed by real estate agents so we will start there.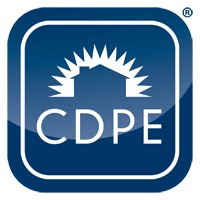 Hire a real estate agent. The first and best place to start is to hire a real estate agent who specializes in short sales and knows the area in which you want to buy.
Conduct online searches. Look in your online newspaper classifieds, craigslist and use your favorite search engine to find short sale houses in SE MI.
Check with local mortgage lenders. Contact local mortgage lenders to find out what short sales they have.
Call credit unions. Credit unions are a hidden gem. Never discount them and always check with them to see what properties they have listed.
Here are a few terms you'll run into when searching for short sales:
Subject to bank approval. This means that the bank or lender has to approve the sale due to a lesser loan payoff.
Pre-foreclosure. Pre-foreclosure is like a grace period. The homeowner is being warned that they're in default and need to do something about it, but at this point, the lender is unable to claim back the property and sell it to recoup their costs. The length of the grace period varies and is determined by state laws. Some states allow the grace period to last for as long as 6 months, but many states have shorter periods.
Notice of Default. The homeowner has been issued a notice of default and the property is nearing foreclosure.
Headed for auction. This property has already been turned over to a brokerage house. They will auction the house off to pay the loan or debt.
Pre-Approved by Bank. The bank has already pre-approved the short sale terms and is ready to work with a buyer.  (Hint: This is a really good term to watch for!)
As a Certified Distressed Property Expert, I can help you find the short sale houses in SE MI that fit your requirements. Call me at 248-514-2640 or email me at info@NorthWoodwardHomes.com today to get started.

Lee Morof
Associate Broker/Certified Distressed Property Expert/Attorney 
RE/MAX Showcase Homes, Birmingham, Michigan
www.NorthWoodwardHomes.com
Tags:
buying southeast michigan short sales