It happens to everyone at some point. You walk away from the closing table wondering if you made the biggest mistake of your life. Did you sell your Bloomfield Hills home for less than it was worth? Will you be able to create new memories in your new home? This is called seller's remorse.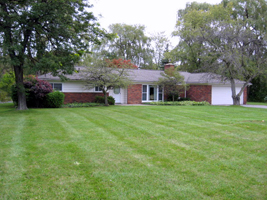 Here are some tips to prepare for it and survive it:
Seller's remorse is a fear, and you should deal with it just like you would any other fear.  Talk about it with your friends, family, and real estate agent. They can listen to you and reassure you that you made the right decision.
Remind yourself of the facts. Facts are the opposite of fear, and they will help take your focus off your fears. If you are moving because of a job relocation, you had to sell your home. If you had to sell your home because you couldn't afford it, whatever you got for the home is better than ruining your credit.
Find out what other Bloomfield Hills homes are selling for. Look through the classifieds. Drive around town. Ask your real estate agent.  When you see what other homes have sold for, you can rest assured that you got a good price. Remember to look at the sale price instead of the asking price.
Treasure your memories. The memories go with you when you leave; they are not confined to four walls and a roof.
Look to the future.  Now, it's time to start a new chapter in your life and make fresh memories in your new home.  Enjoy this new turn your life is taking.  Look back fondly, but embrace your new path.
Let me help you get top dollar for your Bloomfield Hills home so you can avoid seller's remorse. Call me today at 248-514-2640 or email me at info@NorthWoodwardHomes.com.

Lee Morof
Associate Broker/Attorney
RE/MAX Showcase Homes
Birmingham, Michigan
www.NorthWoodwardHomes.com
info@NorthWoodwardHomes.com
Call:  248-514-2640
Tags:
Bloomfield Hills real estate sellers