Who knows your home and your neighborhood better than you do? No one! So help your Bloomfield Hills real estate agent market your property by providing him or her detailed information about your home and your neighborhood. Give your agent: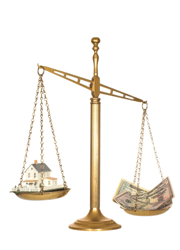 A schedule of your home's maintenance – Provide a list of your home's maintenance schedule including when you did landscaping, pest control, window washing and furnace inspections. This helps potential buyers feel good about the upkeep and maintenance of the property.
A history of renovations and upgrades – Buyers want to know what is original to the home and what you've added on. Put together a folder that contains the renovations you've made, why you chose to do them, any building permits you obtained and the contractors you used.
A map of the area marked with schools, parks and points of interest – Think about the different lifestyles of the people who might purchase your home and try to appeal to multiple types.
A list of great local establishments – When you're new to a neighborhood, you never know where to go for good food or affordable dry cleaning. Make buyers feel immediately at home by putting together a list of your favorite local vendors and restaurants.
A description of the neighborhood — and make it positive – Highlight how often HOA meetings are held, what cul-de-sac the children play in and which neighbors usually host the annual block party. Reading positive information on the neighborhood will help a buyer build an affinity for your home.
By providing these documents, you'll help your Bloomfield Hills real estate agent create an identity for your home that will hopefully have an emotional effect on buyers and quickly make them feel at home.
If you're looking for one of the best Bloomfield Hills real estate agents to market and sell your home, please call me at 248-514-2640 or email me at info@NorthWoodwardHomes.com. I'll show you my proven 30-Day Marketing Plan that gets homes sold fast.

Lee Morof
Associate Broker/Certified Distressed Property Expert/Attorney Lee Morof
RE/MAX Showcase Homes, Birmingham, Michigan
www.NorthWoodwardHomes.com
Tags:
Bloomfield Hills real estate sellers