Good Bloomfield Hills real estate agents can be valuable partners when buying or selling a home. Their marketing efforts, hard work, knowledge and negotiation skills are huge assets when house hunting or selling your home.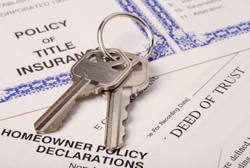 Below are four tips to help you hire a Bloomfield Hills real estate agent who will provide the best service for you:
Make sure your expectations are clearly spelled out. Buying or selling a home involves a great deal of money and that has the potential to cause a lot of stress — especially if you feel your agent isn't living up to your expectations. To avoid this problem, share your expectations with the agents during the interview process. Be as specific as possible. Do you expect them to email you once a week with updates? Perhaps you want them to call you with feedback each time they show your home.
If buying a home, ask how your professional will find homes that meet your standards. A good Bloomfield Hills real estate agent will take into consideration your budget  and your needs. Then he or she will narrow down the choices to save you time and effort.
If selling a home, agree on a marketing plan before you sign. Selling a home in today's market requires a well-thought-out marketing strategy. An easy way to ensure prospective agents are up to the task is to ask to see their marketing plans in writing. A professional agent will have a clear strategy that includes both online and offline marketing.
If you're ready to buy or sell a home and are looking for a knowledgeable Bloomfield Hills real estate agent in Oakland County, please call me at 248-514-2640 or email me at info@NorthWoodwardHomes.com for more information.

Lee Morof
Associate Broker/Certified Distressed Property Expert/Attorney Lee Morof 
RE/MAX Showcase Homes, Birmingham, Michigan
www.NorthWoodwardHomes.com