You might be scratching your head right now wondering why in the world you would want to hire a real estate agent when you're buying a Royal Oak Michigan home for sale by owner (FSBO). You may even have the misconception that real estate agents can't work for you if you want to buy a FSBO.  That's not true.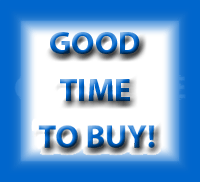 Real estate agents can represent your best interests when purchasing FSBOs, just like they do when purchasing homes listed with a real estate agency. You get the same service from your agent whether he or she is helping you buy a traditional Royal Oak Michigan home for sale or a FSBO.
Here are three benefits to working with a real estate agent when buying a FSBO:
1. It could save you thousands of dollars.
Most people consider buying a FSBO because they fall in love with the house, not because it's a great price. In fact, the majority of FSBOs are priced at or above the actual market value of the home. Why is this? Home owners are novices at pricing homes, their information is typically out of date, they don't have access to the sales prices of all homes in the area, and they don't have the technology needed to accurately process the data.
When you hire an agent, you gain a considerable advantage over the seller when negotiating the price. Agents are experienced negotiators, and they have the sales statistics to support their requests.
Some proponents of selling your Royal Oak Michigan home for sale by owner argue that you'll pay more because you have to pay the agent's commission. In this buyer's market, all homes including FSBOs take longer to sell. If a homeowner is serious about selling, and the home has been on the market for a while, the seller more often than not agrees to pay all of part of the real estate agent's commission.
2. It'll save your sanity.
Sellers have an emotional and personal attachment to their homes. They frequently take it personally when buyers want to negotiate. Without an agent, it's you and the seller pitted against each other. Emotions often flare, which could prevent you from getting the best deal possible or could cause you to lose the opportunity to buy the house altogether.
3. All legal issues and paperwork will be handled by the agent.
The process of buying a house is complex. Your agent will guide you through the entire process including the negotiation, inspection, re-negotiation (based on findings during the inspection) and closing.  He or she also will make sure all legal issues are considered and handled appropriately, and all paperwork required to buy the home is properly completed.
If you're interested in buying a home, whether or not it's a FSBO, I'd like to help you.  Call me today at 248-514-2640 or email me at info@NorthWoodwardHomes.com.

Lee Morof
Associate Broker/Certified Distressed Property Expert/Attorney
RE/MAX Showcase Homes, Birmingham, Michigan
Call:  248-514-2640
info@NorthWoodwardHomes.com
www.NorthWoodwardHomes.com