Buying your first home is exciting, but it can also be expensive, especially if you're unaware of the mistakes frequently made by many first-time home buyers.  Here are six common mistakes many Bloomfield Hills real estate buyers make and how to avoid them: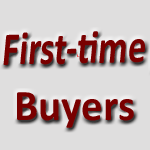 1. Going it alone.  Buying a home involves a lot of little (and big) details.  Additionally, buying a home is the most expensive purchase you'll most likely ever make.  All that adds up to needing a professional on your side.
2. Hiring your cousin.   Although your cousin (or cousin's best friend) may be a Bloomfield Hills real estate agent, it doesn't mean she's the right agent for you.  Do your homework.  Interview at least three buyer's agents to find the agent who meets all your criteria.  If your cousin meets all your criteria, then hire her.  But only after you've done all your homework.
3. Working with the seller's agent.  One of the most costly mistakes you can make when buying a Bloomfield Hills MI home is working directly with the agent who is selling the home you want to buy.  They are not looking out for your best interests.  They are looking out for the best interests of the seller.  Instead, hire your own buyer's agent. 
4. Assuming your lender is giving you the best deal.  Lenders are not required to give you the very best terms.  It's your responsibility to shop for a mortgage the same way you shop for anything you buy.  Consider this:  You're not just buying a home; you're buying a very expensive financial product — a mortgage loan.  Getting the best mortgage terms can save you thousands of dollars.  For example, if you get a mortgage for $250,000, at 5 percent interest and keep that loan for a full 30 years, you end up paying $229,910 in interest alone.  Insist on the best mortgage terms, or find a new lender who's willing to give them to you.
5. Making an unappealing offer.  Yes, this is a buyer's market, but that doesn't mean sellers automatically accept any offer that comes their way.  Make your offer impossible to resist by offering the highest price you can, making the largest down payment possible, getting preapproved for a mortgage and attaching a copy of the preapproval letter to your offer.
6. Forgetting about resale potential.  Statistics show that the average first-time home buyer only stays in a home for four years.  That means you need to consider the home's resale potential now, before buying it.  You may love the hustle and bustle of life on a busy street, but the majority of buyers do not.  You may only need 2 bedrooms, but the average buyer wants 3 or more bedrooms.
If you have any questions about buying Bloomfield Hills real estate or avoiding the mistakes many first-time homebuyers make, give me a call today at 248-514-2640 or email me at info@NorthWoodwardHomes.com.

Lee Morof
Associate Broker/Attorney  
Certified Distressed Property Expert
RE/MAX Showcase Homes
Birmingham, Michigan
Call:  248-514-2640
info@NorthWoodwardHomes.com
www.NorthWoodwardHomes.com