When buying Troy Michigan real estate in southeast Michigan, you may come across the option to set up an impound account.  If you don't know what it is, you could end up passing on a good thing.
An impound account is also known as an escrow account.  The mortgage lender sets up a separate savings account to pay the taxes and insurance you owe on your Troy Michigan real estate.  Each month, you pay the lender 1/12 of the total amount due for the year, along with your regular principal and interest payment.  The total payment is known as your PITI – your principal, interest, taxes and insurance payment.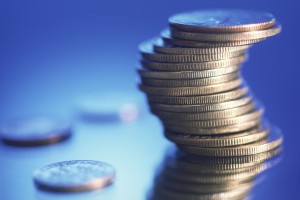 For instance, let's say your property taxes are $2400 a year and your homeowner's insurance is $600.  You would pay the lender $250 a month, instead of having to pay in one lump sum.
Impound accounts can be set up at the same time as your mortgage loan, but the initial sum will be larger than what you'll pay on a monthly basis.  You'll have to pay a few months and the insurance premium up front.  The overage amount is used as a reserve in the case of shortages; as much as eight months reserve could be required.
There are several reasons that a shortage can happen:
Your property taxes increase and you need to make up the difference
Your insurance policy coverage can change, raising the cost
Your lender didn't calculate the initial cost correctly
This means that you won't have paid enough money into the impound account (or escrow account) and the bills on your Troy Michigan real estate won't be paid in full.
Account shortages will happen, no matter how careful you are, so it's best to know your options before that happens.  You can look for less expensive insurance, pay the difference in cash, or agree to pay the increased amount.  You can also get less insurance coverage, but it isn't recommended.
You can also set up your own impound account, but you have to be disciplined enough to do so or hire an accountant. If your loan is 80% more than the value of your Troy Michigan real estate, the lender may not let you set up an account.  You also have to pay any shortages in one lump sum if your taxes go up at the end of the year.
Do you have any questions about buying Troy Michigan real estate?  No matter how big or small your questions are, I'd be happy to answer them for you.  Just drop me an email at info@NorthWoodwardHomes.com now or give me a call at 248-514-2640.

Lee Morof
RE/MAX Showcase Homes
Birmingham, Michigan
www.NorthWoodwardHomes.com
info@NorthWoodwardHomes.com
Call:  248-514-2640