As houses continue to sit on the market without the slightest sign of interested buyers, sellers are lowering prices and pouring more money into upgrades and remodels. While these updates might help increase sales, you could achieve the same results with your Bloomfield Hills home by spending less cash and adding more green.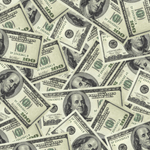 With the growing demand for green features, buyers like the idea of purchasing a house that already contains a few eco-conscious elements. From environmentally sound materials to energy efficient windows and doors, just adding one green upgrade could be the ticket to spark interest and sell your Bloomfield Hills home.
6 eco-features buyers love:
Water-saving appliances – Install low-flow toilets and aerators on showers to reduce your water usage and see a surprising reduction in your bills.
High-efficiency filters and air purifiers – Remove even the smallest dust particles and kill bacteria that could be floating throughout your house.
Paving stones – Use paving stones for your driveway in place of concrete. It looks quaint and allows rainwater to seep into the ground, instead of flooding the storm water system.
A sealed garage – Properly seal your garage to ensure poisonous fumes and outdoor contaminates don't accidentally seep into your living areas.
Solar power – Decrease your energy bill by incorporating these sun soakers into your grid. Just make sure they're positioned discretely, so they don't become an eyesore.
Efficient windows – Help regulate your home's temperature by limiting air leakage.
If you don't have the cash to turn your house completely green, just update one or two features and be sure to highlight them when marketing your home. By providing your potential buyer with energy savings, you may also save yourself time and money when your home sells faster and for more money.
Don't endure another day of waiting for someone to buy your Bloomfield Hills home. With the right updates and my 30-Day Marketing Plan, I can help you turn your house green and cash in on your pot of gold.  Call me at 248-514-2640 or email me at info@NorthWoodwardHomes.com for more information.

Lee Morof
Associate Broker/Attorney
RE/MAX Showcase Homes
Birmingham, Michigan
www.NorthWoodwardHomes.com
info@NorthWoodwardHomes.com
Call:  248-514-2640