Are you a first-time home buyer?  There are a lot of things you'll want to learn before making that first purchase.  Here are 9 tips to help you purchase the perfect Southeast Michigan real estate you'll love and be prepared for additional costs you may not have considered: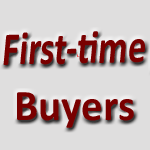 1. Ask yourself if you're ready. Are you financially ready to buy Southeast Michigan real estate?  Do you have a steady job and income?  Do you have money for the down payment?
2. Get pre-approved.  When you get pre-approved for a mortgage loan, your lender checks your credit and lets you know the amount of mortgage for which you qualify.  Having a pre-approved loan will put you at the top of the list when presenting an offer.
3. Identify closing costs. The cost of closing on the sale of your Southeast Michigan real estate shouldn't be overlooked. Closing costs include origination fees, title and settlement fees, taxes and prepaid items such as homeowner's insurance or homeowner's association fees.
4. Calculate your total monthly housing cost.  Include taxes and homeowners insurance.  In some areas, what you'll pay for your taxes and insurance escrow almost doubles your mortgage payment.
5. Include home maintenance expenses in your budget.  Maintaining your investment can be labor-intensive and expensive. Unexpected costs for new appliances, roof repairs and plumbing problems can drain your bank account.
6. Find a Bloomfield Hills home.  Identify the neighborhood, you want to live in.  Hire a full-time REALTOR® who specializes in that neighborhood to help you find and negotiate the purchase of the home.
7. Get a home inspection.  Make sure your agent includes a home inspection contingency in your offer to buy a home. If you're unsatisfied with anything found in the home inspection, have your agent negotiate with the seller to make repairs, pay for repairs or lower the price.
8. Make it to closing.  You have your financing, your offer has been accepted, and you're anxiously awaiting the day you close on your home.  Now, you just have to make sure you don't do anything to jeopardize your credit.  Do not change jobs, buy a new car or apply for credit cards.
9. Celebrate.  Congratulations!  You're now the proud owner of your first home.
Buying your first home can be exciting, especially if you're knowledgeable about the process and prepared.
If your goal for this year is to be a first-time homeowner, let me guide you through the process of finding and buying a home.  Give me a call today at 248-514-2640 or email me at info@NorthWoodwardHomes.com for more information.

Lee Morof
Associate Broker/Attorney  
RE/MAX Showcase Homes
Birmingham, Michigan
www.NorthWoodwardHomes.com
info@NorthWoodwardHomes.com
Call:  248-514-2640