The latest statistics indicate that the U.S. real estate market is at or very close to the bottom right now.
On January 18, Bloomberg News reported, "Confidence Among U.S. Homebuilders Climbs to Highest Since 2007." Bloomberg said, "The confidence measure, which increased for a fourth straight month, improved in all four regions of the U.S. This is 'yet another indication of the gradual but steady improvement that is beginning to take hold in an increasing number of housing markets nationwide,' Bob Nielsen, chairman of the National Association of Home Builders and a builder from Reno, Nevada, said in a statement."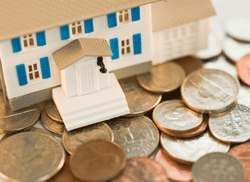 The official data on home prices might not show the recovery yet, because they are always months behind, but most other data indicates that in general the housing market has hit the bottom.
Right now, homes in America are the best value they've been in many generations. And right now, mortgage rates are off-the-charts low. In short, now is the time to buy Southeast Michigan real estate.
The reasons to buy now are incredibly basic:
U.S. home prices are more affordable than ever – by far.
You can often pay below-market prices on short sales and REOs.
Of course, there is no guarantee that this is the bottom. But with prices this low and with very few other great places to invest your money, now's the time to seriously consider buying Southeast Michigan real estate. If you can buy now and hold on to it for a few years, it could be one of the lowest-risk, highest-reward investments you ever make.
If you're still not convinced real estate is one of the best values out there right now, please give me a call at 248-514-2640 or email me at info@NorthWoodwardHomes.com. I will share specific numbers with you about our Southeast Michigan real estate market in Oakland County.

Lee Morof
Associate Broker/Certified Distressed Property Expert/Attorney
RE/MAX Showcase Homes, Birmingham, Michigan
Call:  248-514-2640
info@NorthWoodwardHomes.com
www.NorthWoodwardHomes.com