Now is a great time to get into the investment real estate market. Not only does investment property give you a real tangible asset for your portfolio, investors in Michigan real estate can also get investments at great prices right now.
Here are four ways investors in Michigan real estate can make money from potential investments that you might want to consider.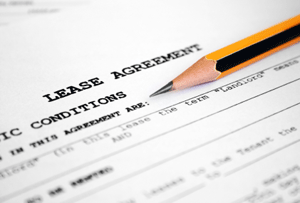 • Rental properties.  Not everyone enjoys owning rental property, but it is one of the most profitable ways to make money from real estate.  Rental properties give you a constant residual income that lasts as long as you keep the property.
• Flipping. While the house flipping craze of the 80s and 90s cooled down with the current mortgage and housing crunch, for serious investors who take the time to know what they are doing, it is still a viable means of making money in real estate.  This is typically a shorter term method of real estate investing.
• Rehabbing. Buying a house to live in while you fix it up and resell it is similar to flipping, except that most rehabbers take longer to renovate the home, and use it as their primary residence while doing the work. There are three reasons this is a more comfortable way to flip real estate investments. First, you have a place to live and don't have to pay a mortgage on another property.  Second, you don't have to feel as pressured to sell in a short period of time the way you do a flip.  Third, you may receive all the homeowner benefits like tax breaks and no capital gain tax.
• Subdivide. This form of investment requires a little advance preparation and investigation. When you discover a sizeable piece of land at a good price, find out if it is zoned so you can subdivide it.  If it is, you can profitably sell off individual parcels to those who want to build on it.
If you are one of the investors in Michigan real estate and would like more information on investment tips that makes sense for you, I can help. Contact me at 248-514-2640 or email me at info@NorthWoodwardHomes.com.

Lee Morof
Associate Broker/Attorney  
RE/MAX Showcase Homes
Birmingham, Michigan
www.NorthWoodwardHomes.com
info@NorthWoodwardHomes.com
Call:  248-514-2640