You've decided to try to sell your Royal Oak Michigan home for sale by owner (FSBO).  One of the many tasks you'll be performing is showing your home to potential buyers.  You won't personally know most potential buyers, so be sure to take precautions to stay safe.  After all, these are strangers you're allowing into your home.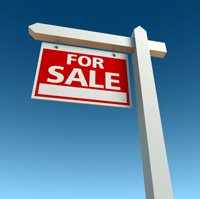 Here are six tips to protect your safety when showing your Royal Oak Michigan home for sale by owner (FSBO) to potential buyers:
Pre-qualify potential buyers.  The most basic thing you want to do is identify qualified buyers by determining if a potential buyer can afford to buy your home.  The best way to do this is to require that the potential buyer give you a copy of their pre-approval letter before scheduling a viewing of your home.  Buyers who are not serious about buying within the next few months will not have bothered to get pre-approved, and buyers who cannot afford your home will not be able to get a pre-approval letter.
Use a sign-in sheet.  Keep a sign-in sheet near the entrance to your home.  Have everyone who comes to view your home fill out his or her name, address and phone number on the sheet as soon as they enter.
Stay with them while they tour your home.  While you don't want to hover over their shoulders, don't allow them to wander around your home by themselves.
Have someone else with you.  Don't be home alone.  Have your neighbor, a friend or family member with you at all times.
Hide valuables.  Do not leave money, jewelry or other valuables where they can be seen or easily taken.
Require an appointment.  Whether you're selling your home as a FSBO or with an agent, requiring an appointment allows you to keep a normal schedule.  You don't want people touring your home while you're eating dinner or taking a nap.   If a buyer is really interested, he or she will not have a problem making an appointment.
Want help marketing your Royal Oak Michigan home for sale by owner?  Give me a call today at 248-514-2640 or email me at info@NorthWoodwardHomes.com for more information.

Lee Morof
Associate Broker/Certified Distressed Property Expert/Attorney
RE/MAX Showcase Homes, Birmingham, Michigan
Call:  248-514-2640
info@NorthWoodwardHomes.com
www.NorthWoodwardHomes.com