In today's precarious job market, many luxury homeowners are finding they can't afford their massive, custom-designed properties any longer. As the once rich are having to quickly sell or abandon their Southeast Michigan real estate, you might be able to snag a good deal on a distressed luxury home.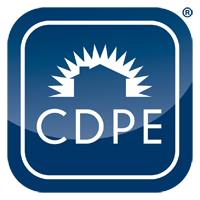 There are many horror stories associated with national and Southeast Michigan short sales and foreclosures, but if you do your research, are patient and can act quickly, you might be able to purchase the home of your dreams. If you want to take advantage of this sour market, then consider the following guidelines — and happy house hunting!
Find an agent who has experience with distressed real estate. Interview Southeast Michigan real estate agents to find out their history of dealing with foreclosures and Southeast Michigan short sales.
Research comparables. Investigate to make sure it's actually a good deal by looking at other luxury homes that have sold in the area. Your agent can give you invaluable information on comparables.
Be patient. It's easy to get anxious when it comes to making such a large purchase, but remember that these properties are in turmoil — which can take some time to resolve.
Hire a home inspector. If you're going to be investing big bucks, pay a home inspector up front to check out the home. Just because it's a luxury property doesn't mean that it hasn't been neglected for the past couple years. You'll want to know what kind of damage and repairs you'll be dealing with.
Make an offer quickly. Other potential buyers and real estate investors will be keeping an eye out for enticing properties, so be ready for competition.
Have your finances together. Pay as much as possible in cash. It will be more enticing to the lender, who actually makes the final decision on a short sale or foreclosure.
If you want to purchase luxury Southeast Michigan real estate at a great price, consider distressed properties going to a short sale or foreclosure. As a Certified Distressed Property Expert and Attorney, I can help you navigate any type of real estate transaction.  Call me at 248-514-2640 or email me at info@NorthWoodwardHomes.com, if you're ready to start looking or would like more information.

Lee Morof
Associate Broker/Certified Distressed Property Expert/Attorney
RE/MAX Showcase Homes, Birmingham, Michigan
Call:  248-514-2640
info@NorthWoodwardHomes.com
www.NorthWoodwardHomes.com