There is still an opportunity to profit by buying short sale houses in SE MI, but you need to know how to proceed in order to achieve success. Here are four steps to follow to increase your chances of success when buying short sales: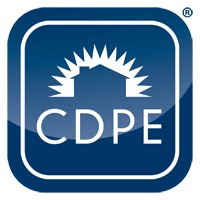 Step 1: Hire a short sales expert.
Hire a real estate agent who has experience helping people buying short sales. You need someone who can find short sale houses in SE MI for you and help you through the complicated process. Although the short sale process has gotten better over the last few years, it's still a slow and frustrating process.
Step 2: Have your finances in order.
If you're buying with cash, fabulous! Otherwise, visit a lender and take the steps necessary to finance a short sale. Many short sale banks want to close within 30 days of short sale approval. Ask your lender up front if they can guarantee a 30-day closing. If they cannot, you may want to consider finding a new lender.
Step 3: Move quickly.
When you find a short sale you want, move quickly.  With any luck, you'll be the first to submit a market value offer. Lenders look for offers that are reasonable and equal to market value. To make your offer even more attractive, eliminate as many contingencies as possible.
Step 4:  Negotiate with the bank.
Banks don't enjoy taking a loss, but short sales remain a necessary evil for lenders.  Be firm, polite and patient.  Don't ever be forceful or rude.  Lenders are busy and overworked, and they want to see you as somebody who is minimizing the damage and the hassle of the bad debt.
If you're interested in buying short sale houses in SE MI, give me a call today at 248-514-2640 or email me at info@NorthWoodwardHomes.com.

Lee Morof
Associate Broker/Certified Distressed Property Expert/Attorney
RE/MAX Showcase Homes, Birmingham, Michigan
www.NorthWoodwardHomes.com