In today's environment, do you think buying one of the Royal Oak Michigan homes for sale has become less popular than renting?  Then, you'll probably be surprised to learn that 81% of American adults still think that buying a home is the best investment a person can make.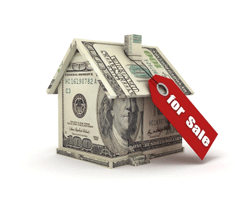 In comparison, two decades ago, a CBS News/New York Times survey found that 84% of American adults thought buying a home was the best investment a person could make.  That's only a 3% decline in 20 years.
The new information is based on two nationwide studies performed this year by the Pew Research Center and Trulia, a real estate website.  The Pew Research Center's survey sample included 2,142 adults.  Fifty-seven percent of the people who answered the survey own a home, 30% rent and the remainder has other arrangements, such as living with family members.
Here are some other findings provided by the studies:
Buying is more affordable than renting in 78% of America's major cities.
81% of renters would prefer to own a home than continue to rent.
47% of homeowners say their home is worth less now than before the recession started.  31% say its value is the same.  17% say their home is worth more than before the recession.
The bottom-line?   In most areas of the country, even though home prices have declined in the past four or five years, homeownership is still preferred and is also a practical financial decision.
If you're ready to buy one of the Royal Oak Michigan homes for sale, I can help you find one that you'll love in a price range that fits your budget.  To find the perfect Royal Oak Michigan home for sale, give me a call today at 248-514-2640 or email me at info@NorthWoodwardHomes.com.

Lee Morof
Associate Broker/Certified Distressed Property Expert/Attorney
RE/MAX Showcase Homes, Birmingham, Michigan
Call:  248-514-2640
info@NorthWoodwardHomes.com
www.NorthWoodwardHomes.com