Investing in real estate is not a get rich quick scheme by any means.  Late night infomercials claim to show you how to retire in months after trying their methods for investing in real estate. Unfortunately, the only one getting rich is them.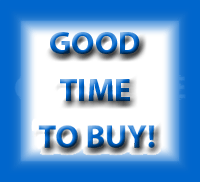 But, you can build for your future by investing in the right Bloomfield Hills real estate and in the right way. Here are five tips to give you some guidance on how to buy that second, third or even fourth piece of real estate as an investment:
Shop smart. Look for homes or land in desirable neighborhoods or in up-and-coming neighborhoods.
Keep your property. You should not buy Bloomfield Hills real estate for the purpose of flipping it.  That was a short-lived fad that ended up costing many people thousands of dollars and more.  Instead, buy real estate with the intent of holding on to it.
Buy rental property. Rental property can be a great way to add to your income and give you the means to do things you might not have been able to do on your current income.  It is also a great way to set your children up for the future by giving them their first home. You don't want to be a slumlord so be prepared to invest some time and money into the upkeep of your Bloomfield Hills real estate.
Exchange properties without paying capital gains. You don't have to fear the tax man if you decide you want to get rid of one property for another.   By using a 1031 exchange, you can sell one property and buy another without paying taxes on the first one. This is not something you want to do as a "For Sale By Owner;" you need to use a real estate professional who is skilled in the 1031 exchange.
Enjoy your free time. You don't have to give up all your free time to manage your investment property. There are professional property management companies that can handle some or all of the day-to-day tasks for you. There is a fee for their services but it is often well worth the cost.
For more information on buying investment properties or 1031 exchanges, contact me at 248-514-2640 or by email at info@NorthWoodwardHomes.com.

Lee Morof
Associate Broker/Certified Distressed Property Expert/Attorney
RE/MAX Showcase Homes, Birmingham, Michigan
Call:  248-514-2640
info@NorthWoodwardHomes.com
www.NorthWoodwardHomes.com