It's October, which means Halloween is just around the corner. Are you still struggling to come up with great decorating ideas for your Bloomfield Hills real estate? Have no fear; your real estate agent is here to help. Here are a few ideas that will take away your holiday Halloween jitters: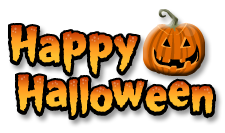 1. Nothing says "Halloween" like twitching fingers, growling werewolves and hovering demon skeletons. Thanks to today's technology, you can turn your decorations into a hellish wonderland with animated Halloween props. Build a graveyard and have a rocking tombstone or a creeping skeleton to snatch up visitors.
2. Everybody has the standard jack-o-lantern on the front porch. As Halloween nears, they crop up everywhere. This year, try something a little different. There are plenty of pumpkin-carving patterns  available for purchase or for free on the Internet. Grab some bloodcurdling patterns and get to work.
3. Are you throwing a party this year? Add a little fog to your Halloween decorations! Fog machines aren't near as expensive as they used to be. You can grab one big enough for fantastic, spine-tingling effects for less than $50. Sometimes the extra touches make all the difference, and fog is a great addition
4. Spruce up your doorbell with sinister sound effects and chilling Halloween music. Record-A-Chime™ by Dimango® Carlon® is perfect for just such a thing. Although it's somewhat expensive at $59.98, you can record whatever sound effect or music you want for any holiday.
 
Each Halloween, people struggle to come up with something different for their Bloomfield Hills real estate home. I hope these ideas help you find your own "something different" and get your creative juices flowing. Have fun, stay safe and happy holidays!

Lee Morof
RE/MAX Showcase Homes
Birmingham, Michigan
www.NorthWoodwardHomes.com
info@NorthWoodwardHomes.com
Call:  248-514-2640