As the need for home loan modifications has increased, so has the number of home loan modification scams.  Like all scams, they aren't always easy to detect.  To help you identify loan modification scammers, here are five things to watch out for: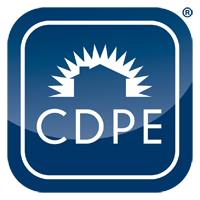 Asking for payment up front. This can be masked as a house payment, insurance payment or a deposit. No matter what they tell you it's for, do not give it to them in advance of work being performed and Bloomfield Hills real estate contracts being signed.  If you do give payment up front, at best, you'll pay for work that could have been done for free through other non-profit organizations or loan modification assistance programs. At worst, no work will be done, you'll never see your money again, and you'll no longer have time to save your Bloomfield Hills real estate from foreclosure.
Guaranteeing a loan modification. Legitimate lenders and HUD officials never guarantee they can do this for you.  They only tell you they will do their best to help.  Do your research.  Type the name of the company into a search engine along with the word scam.  The results may surprise you.  Call the Better Business Bureau to see if the company has any complaints against them.
Telling you to send your mortgage payment somewhere other than to your lender. Never ever send your Bloomfield Hills home mortgage payment to anyone other than your mortgage lender. As soon as you have trouble making your monthly payment, contact your mortgage lender.
Offering government-based loan modifications. Government agencies do not make calls like this. Contact your mortgage lender and ask whether you qualify for any government programs to prevent foreclosure.
Asking you to give out personal or financial information.  Do not give this information over the phone or the internet without verifying this is a company you are familiar with. Don't click on a link sent to you in an email – find and type the web address in for yourself. Don't give info to someone who initiates a phone call to you – look up the number yourself and call them.  Most scams happen via the phone or the internet; however, some scammers visit you at your home, so don't give your information to anyone knocking on your door, either.
You can learn more about how you can protect yourself from loan scams at LoanScamAlert.com.
If you'd like to talk about options for selling your Bloomfield Hills real estate (whether as a traditional sale or as one of the Southeast Michigan short sales), as a Certified Distressed Property Expert, I would be happy to help. Give me a call today at 248-514-2640 or email me at info@NorthWoodwardHomes.com.

Lee Morof
Associate Broker/Certified Distressed Property Expert/Attorney
RE/MAX Showcase Homes, Birmingham, Michigan
Call:  248-514-2640
info@NorthWoodwardHomes.com
www.NorthWoodwardHomes.com