Good news for the housing industry!  Nationwide new home starts increased 14.6% in January, reaching its highest rate in four months and increasing more than analysts expected.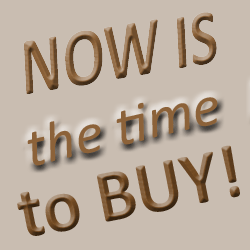 During the International Builders' Show in Orlando, David Crowe, chief economist of the National Association of Home Builders, projected single-family housing starts to rise 21% in 2011.
To what can we attribute these actual and projected increases?  The four key elements driving new construction in 2011 are:
Sustained job growth.   Lawrence Yun, chief economist of the National Association of REALTORS®, projects about 2 million jobs to be added in 2011.  Unemployment is expected to drop to 9.2 percent.
Increasing U.S. population.  Over the past 10 years, the U.S. population has increased by 27 million. Continued population growth will also stimulate construction and sales of Bloomfield Hills homes. "All the indicator trends are pointing to a gradual housing recovery," Yun says.
Low interest rates.  The 30-year fixed-rate mortgage for Bloomfield Hills homes is forecast to rise gradually to 5.3 percent around the end of 2011.
An increase in the multi-family category.  The majority of the new construction projects were for apartment buildings and other multi-family units.  The rate of starts for single-family homes was the lowest in almost two years.  Independent economist Joel Naroff said, "What is nice to see is that developers seem to be picking up the slack by putting up rental and condo units instead, a trend that is likely to continue."
Another boost to the housing market will come as lending opens up with safe underwriting standards for creditworthy buyers.
If you have any questions about buying or selling Bloomfield Hills homes or about our local real estate market, please give me a call today at 248-514-2640 or email me at info@NorthWoodwardHomes.com.

Lee Morof
Associate Broker/Attorney  
RE/MAX Showcase Homes
Birmingham, Michigan
Call:  248-514-2640
info@NorthWoodwardHomes.com
www.NorthWoodwardHomes.com