You've probably heard the terms real estate agent, broker, REALTOR®, listing agent and buyer's agent. But do you know what they mean and the differences between them?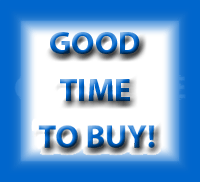 Here are the definitions of terms you may encounter on your Bloomfield Hills real estate agent search:
Real estate agent: Agents are licensed sales people. They are not real estate brokers. In fact, they must work for an employing broker and cannot work independently. An agent works under the broker's guidance and legal protection. Real estate agents are required to undergo education pertaining to real estate law and ethics.
Real estate broker: A real estate broker has more education than an agent, they can work independently, and they can hire other real estate agents. While many of the responsibilities of an agent and a broker are interchangeable when it comes to customers, the role and qualifications for each are incredibly different. Typically, a broker is more of a manager for a real estate company. Brokers have to undergo more extensive education than agents in relation to business management.
REALTOR®: Not all agents are REALTORS®. A real estate agent becomes a REALTOR® when he or she joins the National Association of REALTORS®.  The term "REALTOR®" is a registered collective membership mark that identifies a real estate professional who is a member of the NATIONAL ASSOCIATION OF REALTORS® and abides by its strict Code of Ethics.
Listing agent: They are also known as seller's agents because they represent the seller.  A listing agent can be a real estate broker, a real estate agent and/or a REALTOR®
Buyer's agent: Buyer's agents represent the buyer. They can be a real estate broker, a real estate agent, and/or a REALTOR®
Basically you want to find out which side the Bloomfield Hills real estate agent you are talking to is on — the buyer's or the seller's.  Then you will understand where their loyalty lies.  You always want someone on your side that will look out for your best interests.
If you're looking for a Bloomfield Hills real estate agent to help you buy or sell a home, please contact me. I'd love to be considered for the job. You can reach me at 248-514-2640 or info@NorthWoodwardHomes.com.

Lee Morof
Associate Broker/Certified Distressed Property Expert/Attorney
RE/MAX Showcase Homes, Birmingham, Michigan
Call:  248-514-2640
www.NorthWoodwardHomes.com