Fall may not always be the most ideal time to put your Bloomfield Hills real estate on the market, but that doesn't mean that your sale has to suffer. Instead, use the season to your advantage when marketing your house for sale by keeping it looking its best. Here are a few tips for selling your property this fall.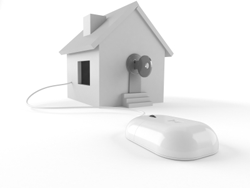 Spruce up your curb appeal with fall colors and themes. You want your house to appear festive and inviting without adding excess clutter or anything overly personal. For instance, this may not be the year to break out the over-the-top Halloween decorations — maybe limit it to just one or two porch pumpkins.
Maintain the exterior. As grass starts to require less frequent mowing, don't forget about other outdoor maintenance. Power wash siding, repaint the mailbox and keep up with the yard work, such as raking all of those fall leaves.
Keep in mind fall buyers may be looking for bargains. Many buyers assume that fall and winter sellers are distressed or in a hurry to unload their Bloomfield Hills real estate. Don't be offended if you get a few lowball offers. Make a counter offer that you think is reasonable and see how the deal plays out.
Replace online photos to reflect the season. Buyers are able to calculate how long your home has been on the market, if all of the photos show your property in early spring when it's now autumn. Have your agent update the listing to keep it looking current.
Update your house now. Many contractors offer seasonal discounts as the traditional construction season winds down. It may be the perfect time to redo the siding, update the air conditioner or replace the roof.
Bake something seasonal. Nothing helps a buyer cozy up to a house like the smell of fresh baked cinnamon cookies or an apple pie. Don't just take advantage of the look of the season, play up its smells too!
If you would like more seasonal tips to help sell your Bloomfield Hills real estate, please call me at 248-514-2640 or email me at info@NorthWoodwardHomes.com for more information.

Lee Morof
Associate Broker/Certified Distressed Property Expert/Attorney Lee Morof  
RE/MAX Showcase Homes, Birmingham, Michigan
www.NorthWoodwardHomes.com