As home buying picks up pace with spring in full bloom, there are a few tips every Bloomfield Hills real estate buyer should keep in mind: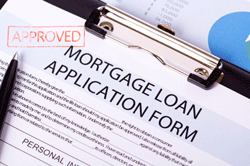 Plan to stay in the property more than 5 years.  Typically home values appreciate 7% per year; that number has been 2% to 5% recently, so it will take longer to break even and begin making a profit or building equity in your home.
Do the math.  First, figure out what price range you can afford.  Then, calculate how much income is left after paying the mortgage, taxes and insurance.  Use an online affordability calculator to make this easier.
Explore the neighborhood.  At various times of the day and night, visit the neighborhood of a Bloomfield Hills home you are interested in.  Find out if it's an area in which you'll enjoy living.  How are the schools, the traffic, the noise and the neighbors?
Find the right agent.  Interview at least three Bloomfield Hills real estate agents.  Make sure they're experienced, knowledgeable and professional and that your communication styles mesh.  They will be overseeing the most expensive decision of your life, so take the time to find the best person for the job.
Shop for your mortgage.  Shaving even a half a percentage point off your mortgage rate can save you thousands of dollars.
Get pre-approved. Before you start house hunting, get pre-approved for a mortgage. You'll save yourself the grief of looking at houses you can't afford. Being pre-approved will also improve your chances of getting the sellers to say yes to your offer. Not to be confused with pre-qualification, which is based on a cursory review of your finances, pre-approval from a lender is based on your actual income, debt and credit history.
Hire a home inspector. Have the property checked out by a professional home inspector. Even if you and your agent carefully look over the home, there can be hidden problems only a home inspector can find.
If you're looking for a Bloomfield Hills real estate agent to help you buy a home, I'd be honored to be considered for the job. Give me a call today at 248-514-2640 or email me at info@NorthWoodwardHomes.com to schedule a time to interview me.

Lee Morof
Associate Broker/Certified Distressed Property Expert/Attorney
RE/MAX Showcase Homes, Birmingham, Michigan
www.NorthWoodwardHomes.com