You already know all the usual reasons agents and other experts think now is a good time to buy real estate in Southeast Michigan.  Here are 4 reasons to buy real estate in Southeast Michigan now that just might surprise you: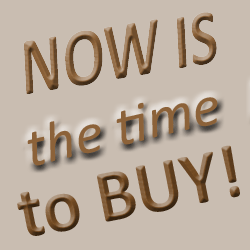 1. Homes are in tip-top condition. Instead of selling and moving into a more expensive home, many owners have invested their money in home maintenance, repair and updates, so says the Harvard University's Joint Center for Housing Studies.
2. Outstanding homes are coming on the market. Many homeowners who have been waiting for the real estate market to take an upturn are now putting their homes on the market.  And, those homes are in great shape (see #1).
3. Appraisals reflect reality. We can all be thankful that Fannie Mae adjusted its guidelines so that home appraisals can be more in alignment with today's real estate market. That means more deals will make it all the way through to closing.
4. Housing programs. There are still programs to help people buy homes:
Workforce Housing Programs encourage middle-class families to buy houses. Buyers who qualify can get a big boost by combining one of these programs with today's low mortgage rates.
American Dream Downpayment Initiative (ADDI) provides low-income first-time earners (single family: $44,400; family of four: $63,450) with a city loan equal to 6% of the purchase price or up to $10,000, whichever is greater. Each state receives ADDI funds proportionate to the percentage of the national total of low-income households residing in rental housing in the state, as determined by the most recent available U.S. Census data.
Mortgage Credit Certificate Program is a federal tax credit (15% or 20% of the mortgage interest, depending on property location) that helps low and moderate earners qualify for a higher first mortgage and reduced federal income tax.
Talk with a mortgage specialist or real estate in Southeast Michigan professional to find out which programs your state has funded.
Now isn't just a good time to buy, it's one of the best times ever.  If you're ready to buy a home, I can help.   Give me a call at 248-514-2640 or email me today at info@NorthWoodwardHomes.com.

Lee Morof
Associate Broker/Attorney
RE/MAX Showcase Homes
Birmingham, Michigan
www.NorthWoodwardHomes.com
info@NorthWoodwardHomes.com
Call:  248-514-2640