You want to avoid a foreclosure on your home so you're decided to try to sell it as a Southeast Michigan short sale.  Unfortunately, there are several stumbling blocks that can keep you from successfully selling your home as a short sale.
Lee Morof is a Certified Distressed Property Expert and Attorney.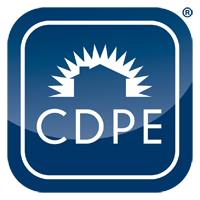 Here are 4 short sale killers you should be aware of before deciding to sell your home as a Southeast Michigan short sale:
1. You have not defaulted on your mortgage.  Lenders will almost never accept requests for short sales until you are significantly behind in payments and have received a notice of default.
2. You filed for bankruptcy.  If you've filed for bankruptcy, a Southeast Michigan short sale will most likely not happen. Few, if any, lenders will consider a short sale when the seller has filed for bankruptcy.  This is because collection activities are not allowed in bankruptcies and a short sale is considered a collection action.
3. More than one lender is involved.  If you have a second or third mortgage (or home equity loan or line of credit), all the lenders must agree to the terms of the short sale. Unfortunately, this is often difficult because the second or third lenders are the ones who absorb most of the loss.  If you have more than one lender, and you want to try for a short sale, do a title search to verify the first and primary lender.  Making a deal with the second or third lender is a waste of time because you'll still owe the first lender.
4. The lender drags his feet.  Many short sales fail because the lender fails to complete the deal before the property goes to auction.  Get the lender to move faster by making sure he has everything he needs in one concise package.  If the lender doesn't get everything at one time, he tends to set the file aside and forget about it.  You can also speed up the process by working with a Southeast Michigan real estate agent who is experienced with and knowledgeable about short sales.
If you have additional questions on short sales, foreclosures or any other southeast Michigan real estate related topics, please give me a call at 248-514-2640 or email me at info@NorthWoodwardHomes.com. I'm happy to help.

Lee Morof
Associate Broker/Certified Distressed Property Expert/Attorney
RE/MAX Showcase Homes, Birmingham, Michigan
Call:  248-514-2640
info@NorthWoodwardHomes.com
www.NorthWoodwardHomes.com