Just over a year ago, the federal government launched the Home Affordable Foreclosure Alternatives (HAFA) program.  It was supposed to streamline the Southeast Michigan short sale process for home owners and home owners nationwide.  This article provides an update on HAFA.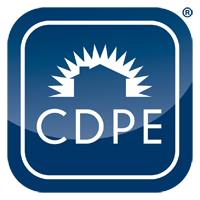 How does HAFA benefit Southeast Michigan home owners?
Home owners who don't qualify for a loan modification can apply for a Southeast Michigan short sale through HAFA.  If the home owner qualifies for a HAFA short sale, the difference between the sales price of the house and the loan balance is forgiven.  In addition, HAFA offers qualified home owners $3,000 for moving expenses.
How well is HAFA working?
From April, 2010, to December, 2010, HAFA has disbursed just $9.5 million of the $4.1 billion in its budget.  And, through May, 2011, only 8,541 HAFA short sales have been completed.
However, HAFA short sales have increased.  There were only 320 HAFA short sales pending in September, 2010. Now, there are 18,000 pending nationwide.
What went wrong with HAFA?
Because the loan balance is forgiven with HAFA short sales, lenders cannot collect that amount.  Lenders can collect the loan balance on short sales that go through them, so the majority of short sales are still handled by individual lenders' programs.  Although HAFA provides a $1,500 incentive to the lender, it isn't enough to entice them to go along with the program.
What's next for HAFA?
The HAFA program expires at the end of 2012, and by then, the U.S. Treasury hopes to have a model process and uniform documents that banks could use to speed the process and avoid greater losses that come with foreclosure.  In the meantime, changes are being made to HAFA to ease eligibility requirements.
If you have any questions about selling your home, whether through a regular sale or a Southeast Michigan short sale, please give me a call at 248-514-2640 or email me at info@NorthWoodwardHomes.com.

Lee Morof
Associate Broker/Certified Distressed Property Expert/Attorney
RE/MAX Showcase Homes, Birmingham, Michigan
Call:  248-514-2640
info@NorthWoodwardHomes.com
www.NorthWoodwardHomes.com