With prices still low, it continues to be a buyer's market for those interested in Southeast Michigan real estate. Some of today's most profitable buying opportunities are with Southeast Michigan short sales and REO properties. Not sure what short sales or REOs are? Here's a synopsis of each: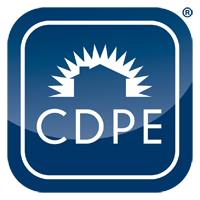 A short sale property is when the sale price of the property falls short of the balance owned on the mortgage. As a result, the real estate transaction can involve a lot more time and negotiation than a straight purchase, as the seller's lender has to sign off on any agreements. The up side for the buyer is that you can make a nice profit because Southeast Michigan short sales are priced at or below market. To successfully purchase a short sale property, hire a Certified Distressed Property Expert who has experience and knowledge negotiating with sellers and lenders.
A real estate owned (REO) home is a property that is owned by the lender after an unsuccessful foreclosure auction. Usually, the lender asks a real estate agent to list the property for sale. The initial listing price is often high. Hire a Southeast Michigan real estate agent who is knowledgeable about REOs to negotiate the price for you and help you navigate the complicated process through to a successful closing.
According to a Housing Pulse survey, short sales were the largest segment of the distressed property market during November 2011, at 17.6% of total home purchase transactions.  The reason for this popularity is clear: price. The average price of short sale properties is close to 20% lower than non-distressed properties, and REO properties are discounted by an even higher percentage.
If you have the time and patience to wade through the short sale process, or are willing to invest in repairing an REO property in less than move-in ready condition, you can reap financial benefits from your patience and hard work.
If you would like to discuss your particular situation, and whether Southeast Michigan short sale and REO properties might be good options, give me a call today at 248-514-2640 or email me at info@NorthWoodwardHomes.com.

Lee Morof
Associate Broker/Certified Distressed Property Expert/Attorney
RE/MAX Showcase Homes, Birmingham, Michigan
Call:  248-514-2640
info@NorthWoodwardHomes.com
www.NorthWoodwardHomes.com