Urban legends can be found within every industry, and Southeast Michigan real estate is no exception. Getting a big discount because a home needs minor repairs or being able to acquire 100 percent financing in a snap definitely isn't as easy as it sounds and is probably just what you think — a big fat myth.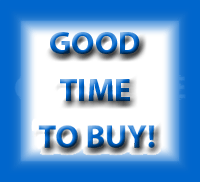 Whether you're an experienced buyer or it's your first time purchasing Southeast Michigan real estate, do your research and don't get sidetracked by enticing fables that might cause you to miss out on your dream home. Below are three debunked mortgage urban legends that have been plaguing the industry for years.
You can get a foreclosed home for almost nothing. While foreclosed homes do tend to sell consistently lower than other homes on the market, they're not always a great deal. Banks are required to sell a property as close to fair market value as possible, and only drop the price in small increments after 60 to 90 days. Foreclosed homes are also usually in worse repair and banks are less likely to negotiate on them.
As a first-time homebuyer, it's easy to get 100 percent financing. While some homebuyers might be nostalgic for the subprime mortgage era when anyone could obtain full financing — that just isn't the case any longer. While there is assistance out there, most first-time buyer programs require that you put down a certain amount.
A fixer-upper means a lowball offer. Gone are the days when just because a home needed a little cosmetic help you could make an incredibly low offer. Don't do it because you'll get rejected, and the buyer won't take you seriously.
The market may be down, but that doesn't mean you're going to walk away with a steal. Save your money, keep your credit score in check and don't fall prey to any of these common Southeast Michigan real estate urban legends.
If you're in the market for a new home or you'd like to hear about more urban legends that buyers typically fall for, please call me at 248-514-2640 or email me at info@NorthWoodwardHomes.com for more information.

Lee Morof
Associate Broker/Certified Distressed Property Expert/Attorney
RE/MAX Showcase Homes, Birmingham, Michigan
Call:  248-514-2640
info@NorthWoodwardHomes.com
www.NorthWoodwardHomes.com