When you own a home, you have to pay your homeowner's insurance and the tax on your Southeast Michigan real estate.  Depending on the state in which you live and your lender, you may be required to make monthly payments into an escrow account so your lender can pay your taxes and insurance, or you may have the choice to pay them yourself.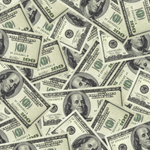 Escrowing homeowner's insurance and Southeast Michigan real estate taxes has advantages and disadvantages.  If you have a choice, here are several things to consider when deciding whether to escrow or not to escrow your real estate tax and insurance.
Advantages to Escrowing
No lump sum to pay.  The biggest advantage to escrowing your real estate tax and insurance is knowing that the money is there when it's needed.  Your monthly mortgage payment includes 1/12 of your property taxes and homeowners insurance premium.  By paying this expense monthly, you don't have a mountain of debt facing you at the end of the year, at a time when finances are tight for many people.
Lenders like it.  If a lender is unsure if your home has sufficient homeowner's insurance coverage, they can purchase insurance to cover their investment at your expense. A lender's insurance policy is expensive and only protects their interest in your home. With the insurance in escrow, the policy is sent directly to your lender eliminating any confusion on the coverage provided.
Lower closing costs.  You don't have to pay your homeowner's insurance and real estate taxes as part of your closing costs.  Unfortunately, you do still have to pay them, just not as part of your closing costs.
Disadvantages to Escrowing
Closing costs are higher.  Lenders collect money at closing for your escrow account. That way, they have your money to pay the tax and insurance bills when they arrive.
Errors can occur.  For example, if your insurance company cancels your homeowner's policy, the insurance company sends the cancellation notice to the lender.  Unless the insurance company or the lender lets you know, you have no idea that your policy was cancelled.
Mortgage payments may vary.  If you have an escrow account associated with your mortgage, your monthly mortgage payment will adjust periodically.  If your homeowner's insurance or real estate taxes increase, your monthly escrow payment will need to increase to cover the added cost.
Both options have advantages and disadvantages, in the end you have to decide which is best for you and the protection of your Southeast Michigan real estate.
If you're thinking of buying Oakland County MI real estate, I can guide you through all the complex details including whether to escrow or not to escrow.  Give me a call at 248-514-2640 or email me at info@NorthWoodwardHomes.com for more information.

Lee Morof
Associate Broker/Certified Distressed Property Expert/Attorney
RE/MAX Showcase Homes, Birmingham, Michigan
Call:  248-514-2640
info@NorthWoodwardHomes.com
www.NorthWoodwardHomes.com