The availability of Bloomfield Hills real estate and real estate throughout the U.S. is tremendous. Whether you're looking for investment real estate or a vacation home, you can get great deals when buying U.S. real estate.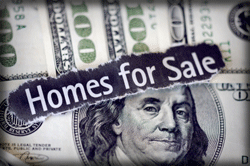 Here are 5 reasons why now is a good time to invest in U.S. and Bloomfield Hills real estate:
REASON #1:  More for your money.
With the decline in the value of the U.S. dollar, foreign investors get a lot more for their money when purchasing U.S. real estate.  For example, on April 21, 2011, if you had $250,000 Canadian dollars to invest in real estate it would purchase an American home worth $262,109 U.S. dollars.
REASON #2:  The average American home price has dropped.
With the days of inflated prices for American real estate gone, so is the worry of huge losses when the market falls.   The American real estate market has reached an equilibrium allowing it to once again be a safe long term investment.
REASON #3:  America is diverse.
From ski slopes to desert dunes to ocean waves, America has it all.  Whether you love warm sandy beaches or rolling hills lined with grapevines, the choices are numerous.  Not your style? Try Brooklyn's delicious diners or California's Rodeo Drive.
REASON #4:  Earn income from your U.S. real estate.
Purchasing American real estate opens up the opportunity to gain rental income.  There are many property management companies that can oversee the day-to-day operations of your property in your absence.
REASON #5:  Sun and fun all year long.
If you live in Canada or other cold-weather areas, you can escape the long winters when you purchase real estate in warm-weather areas like Arizona, Florida, New Mexico, Texas or California, to name a few.  Year-round golf and warm beaches can make any winter worth looking forward to.
If you'd like more information on purchasing Bloomfield Hills real estate, give me a call today at 248-514-2640 or email me at info@NorthWoodwardHomes.com.

Lee Morof
Associate Broker/Certified Distressed Property Expert/Attorney
RE/MAX Showcase Homes, Birmingham, Michigan
Call:  248-514-2640
info@NorthWoodwardHomes.com
www.NorthWoodwardHomes.com