Being the new kid on the block can be tough. Not only does your family have to adjust to their new Royal Oak Michigan home, but they also have to get to know an entirely new neighborhood. The Halloween festivities are the perfect time to do it!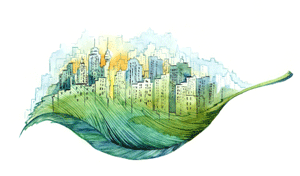 Don't let your family become as estranged as the Adams Family in their new surroundings. Be outgoing to help relieve any creepy-crawly feelings your kids have about the new neighborhood. Review the tips below and take advantage of the holiday season to make new friends, get involved in the community and experience hot spots near your new Royal Oak Michigan home.
Don't be shy; say hi! Find opportunities to meet your neighbors. Linger outside by raking fall leaves or putting up Halloween decorations. You'll be amazed at how many doors will open.
Host a haunted open house. Neighbors always want to see how you've redone the place, so be proactive and invite everyone over for a haunted open house party. Serve special spooky treats such as caramel apples and hot pumpkin cider.
Get involved in the community. Whether you join the community center, attend a local church or volunteer at an area shelter, find something your family is interested in and can do together. Most of these establishments also host holiday parties or trunk-or-treat events.
Plan a new experience each week. Try a new restaurant, go to an annual festival or cheer on a local sports team. Having something for you and the kids to look forward to will help build excitement and an affinity for your new neighborhood.
By implementing a few of these tips, your children will know their way around the neighborhood in no time. And you'll know all the little witches, mummies and ghosts that show up at your Royal Oak Michigan home for candy come October 31.
If you're in the market for a new home, I can help. Please call me at 248-514-2640 or email me at info@NorthWoodwardHomes.com for more information.

Lee Morof
Associate Broker/Certified Distressed Property Expert/Attorney Lee Morof
RE/MAX Showcase Homes, Birmingham, Michigan
www.NorthWoodwardHomes.com