These days, over 80% of all home buyers begin their search for homes online. So it's crucial to market your Royal Oak Michigan home for sale by owner online to reach as many potential buyers as possible.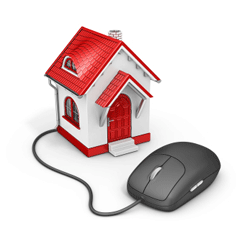 An Internet listing of your home gives buyers 24/7 access to your home. Unfortunately, a poorly executed Internet listing can hurt rather than help your home sell.  Here are six tips to effectively market your Royal Oak Michigan home for sale by owner (FSBO) online:
Upload the best possible pictures.  Make sure you use a good digital camera.  Cell phone cameras will not work for this purpose.  You want great quality pictures for potential buyers to see all the glory of your home.
Include photos of your home's best features. Whether it's a great view, the best lawn, a 2-story stone fireplace or a kitchen fit for a gourmet chef, make sure you show its best assets.
Provide information that buyers want to know.  They want to know everything. Information on the neighborhood, school system, and proximity to shopping will all entice a buyer to your Royal Oak Michigan home for sale by owner. Buyers also want to know the details about the home itself: Number of bedrooms and bathrooms, room and lot size, style of home, sales price, description of HVAC, amenities and upgrades.
Create a virtual tour of your home.  A picture is worth a thousand words, but a video or virtual tour is even better.  It allows potential buyers to see everything without having to step foot inside your home. Best of all, it can make them want to see more.
Print out flyers from your online listing.  Include all the necessary information and pictures. Put the flyers in a box in your front yard for people driving or walking by. Leave them in a prominent spot in your home, such as a kitchen counter or entry table, for potential buyers who visit your home.
Promote your home on multiple real estate sites.  List your home on as many real estate sites as possible. Here are a few of the top sites: Zillow.com, Craigslist, Google Base, Bargain Network and Kijiji (which is a classified site from eBay).
When you're ready to turn all this work over to a real estate agent, I'll implement my comprehensive plan to market your home both online and offline.  Give me a call today at 248-514-2640 or email me at info@NorthWoodwardHomes.com to get started.

Lee Morof
Associate Broker/Certified Distressed Property Expert/Attorney 
RE/MAX Showcase Homes, Birmingham, Michigan
www.NorthWoodwardHomes.com