Buying Royal Oak Michigan homes for sale when you live in another state or country can be challenging.  Here are a few simple ideas to help make things a little less hectic.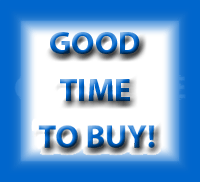 Investigate online.  Most people know to search for Royal Oak Michigan homes for sale Michigan online, but what about searching for a neighborhood?  Although you can't search each and every individual neighborhood, you can research almost any city online.  This gives you a pretty good idea of what the area has to offer in the way of schools, shopping and safety.
Hire a buyer's agent.  While you're searching online, your buyer's agent can search the Multiple Listing Service (MLS) for you.  She or he can email newly listed properties to you daily.
Use your buyer's agent as your eyes, ears and nose.  When you find a home that meets your needs, ask your buyer's agent to visit it in person.  Have him or her take photos of the interior and exterior of the property and email them to you.  S/he can even take a video and post it on YouTube for you to see.  Ask your buyer's agent to tell you what the home smells like and how loud (or quiet) the neighborhood is.
Share as much information with your agent as you can.  The more you research the area, the more information you are going to have to give to your agent.  Talk with your agent and let her or him know what you have found and any areas that you may have decided against.  This will save you and your agent time.
Visit to get a personal impression.  If at all possible, after you've narrowed the properties down to the top two or three, personally visit them.  While you can buy a house sight unseen, it's best to make at least one trip to get a feel for which home most appeals to you.
For more information on long distance home buying or other tips to make your search for Royal Oak Michigan homes for sale easier, give me a call at 248-514-2640 or send an email to info@NorthWoodwardHomes.com.

Lee Morof
Associate Broker/Certified Distressed Property Expert/Attorney
RE/MAX Showcase Homes, Birmingham, Michigan
Call:  248-514-2640
info@NorthWoodwardHomes.com
www.NorthWoodwardHomes.com