The housing plan included in President Obama's stimulus package has many good qualities that will help those seeking Troy Michigan real estate. 
There are two main points to the housing plan:
To help people once again obtain reasonable mortgages to afford the home of their dreams.
To keep people in the homes they already have. If it works the way it is planned, it is reason for a collective sigh of relief for millions of homeowners feeling threatened by foreclosures.  
That's really it in a nutshell. There are many incentives wrapped up in each of those two areas to help both homeowners and prospective home buyers, but the very impetus behind the stimulus housing package  is simple.
For Current Homeowners
If you have a current mortgage that you can't handle, now is the time to talk to your mortgage company. Don't wait too long because some of the detailed elements of Obama's housing plan are meant to be short-term in their offer so as not to over-tax the budget. While you have the chance, see if your mortgage can be reduced to reflect current home values. That can provide you with the equity you would have already built up but lost due to a drop in housing values.  It will also lower your monthly mortgage to a manageable level.
For New Home Buyers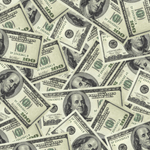 This is your market now. The Troy Michigan real estate prices are much lower which gives you a chance to buy a home you might not have been able to afford before.  President Obama's housing plan provides tax incentives for you.  However, just like with current homeowners, the time to do this is now. Because of the stimulus to the Troy Michigan real estate market, housing values are not going to stay as low as they currently are. Also, many of the incentives like the tax credits are valid for a very limited time.
If you're ready to take advantage of the stimulus package benefits by buying a home, I can help. And, as a licensed real estate broker and lawyer, I can keep you from making a costly mistake in the process.  Call me now at 248-514-2640 or email me at info@NorthWoodwardHomes.com.
Lee Morof
RE/MAX Showcase Homes
Birmingham, Michigan
www.NorthWoodwardHomes.com
info@NorthWoodwardHomes.com
Call:  248-514-2640