Spring has arrived and hopefully homeowners have managed to avoid the long winter of foreclosure madness and can finally see the light of spring.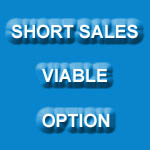 For the past three years, the economy has forced more and more Michigan homeowners to go into foreclosure or decide to sell their property as a short sale house in SE MI.  With layoffs, hiring freezes and pay cuts, owners' once-secure homes can be put into a precarious predicament. If you find yourself in a place where you can't pay your mortgage, know that there are options other than just letting foreclosure take hold. Here are a few strategies for holding on to your house or getting the most from it.
Refinance your loan – Talk to your lender to find out if you can refinance your loan at a lower rate — your monthly mortgage payments could become much more manageable.
Sell the property – While your home might not have appreciated as much as you'd hoped, at least you'll get your finances under control and reduce your stress.
Sell Short Sale – Consider selling as a short sale house in SE MI.  If you owe more on your mortgage than the home is worth, the lender may agree to a short sale which is preferable to a foreclosure.  You'll need to find an experienced Certified Distressed Property Expert with specialized training in short sales and the complex issues they present.  
File for bankruptcy – You can halt an imminent foreclosure by filing for bankruptcy. An automatic stay will be granted, and while this doesn't guarantee that homes are safe, it does give owners precious time.
Discuss a deed in lieu of foreclosure – Make a trade with your bank. It will get the deed to your property if you're absolved of all debt owed on the home. This is especially advantageous if you owe more than what your house is worth.
Ask for forbearance – If your lender agrees to forbearance, they are giving you a grace period to catch up on all your bills without threatening foreclosure.
If you receive a notice of default, don't immediately give up! There's still time for you to get your finances under control or at least reclaim some of your equity.
If you need to sell your home, I can help.  I'm not only a Certified Distressed Property Expert with experience in handling short sale houses in SE MI; I'm also a licensed Michigan attorney with extensive legal experience.  
Give me a call today for more information about how you can avoid a foreclosure, at 248-514-2640 or email me at info@NorthWoodwardHomes.com for more information.

Lee Morof
Associate Broker/Attorney  
RE/MAX Showcase Homes
Birmingham, Michigan
Call:  248-514-2640
info@NorthWoodwardHomes.com
www.NorthWoodwardHomes.com