Appraisals are final when it comes to securing money from a bank, so don't let a poor one ruin your Southeast Michigan real estate plans. Be proactive to ensure your appraiser is competent and has all the information he or she needs, because your purchase, sale or refinancing goals could be wrecked with a low-ball appraisal.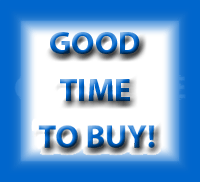 Minimize the risk of receiving an inaccurate appraisal by …
Meeting the appraiser at the house. Show them around your Southeast Michigan real estate, just like you'd show a potential buyer. That way you can highlight some of your home's unique features that they might otherwise overlook. Also, if they have any questions about when things were updated or replaced, you'll be there to share all relevant information — instead of them just taking a guess.
Establishing that he or she is geographically competent. Appraisers that don't know the area can misquote, so be sure to ask them questions, such as how far their office is from the property and if they have access to local MLS data. If you feel the appraiser doesn't meet geographic competency standards, then you can raise the issue with your lender.
Providing him or her with comparables. You probably know the neighborhood better than the appraiser, so supply information on recently sold homes that you think are similar to yours. He or she might not use them, but it can't hurt.
Record any mistakes. Always ask for a copy of the appraisal to review, because appraisers make slip-ups all the time. Especially if the value is low, be sure to look over the details of the appraisal and call out any discrepancies. If this is the case, you won't be able to change the designated value, but you can file a complaint against the appraiser. If the mistakes are big, ensure you get a second appraisal.
Don't let an inaccurate home appraisal ruin your future financial goals. Take Southeast Michigan real estate appraisals seriously, be proactive, do your homework and definitely review the final version.
If you're getting ready to sell your home or purchase a new one and have questions about appraisals, please call me at 248-514-2640 or email me at info@NorthWoodwardHomes.com for more information.

Lee Morof
Associate Broker/Certified Distressed Property Expert/Attorney 
RE/MAX Showcase Homes, Birmingham, Michigan
Call:  248-514-2640
info@NorthWoodwardHomes.com
www.NorthWoodwardHomes.com