Considering deflated real estate values, you might wonder if buying national and Troy Michigan real estate still makes good financial sense.  According to the National Association of REALTORS® eighth annual Housing Opportunity Pulse Survey, nearly 8 out of 10 respondents believe buying a home does make good financial sense.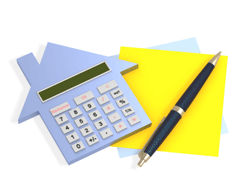 Surprised?  Let's examine three reasons Americans believe buying national and Troy Michigan real estate remains a good financial choice:
1. Lower home prices and low mortgage interest rates are making homes more affordable. 
2. Almost 7 out of 10 believe that home values have stabilized in their area; the same number expects home sales to remain about the same through the end of the year.
3. The rate of foreclosures is also seen as stabilizing; 51 percent say the rate is about the same as last year.
Another big advantage for you may be the tax benefits of home ownership.  You will still, as always, be able to deduct the interest you pay, as well as other real estate related items on your income tax return. For most people that deduction equates to a sizeable chunk of money. It can mean the difference between owing the government more money at the end of the year, and getting a refund.
If you would like more information on how owning Troy Michigan real estate can make sense for you, give me a call today at 248-514-2640 or email me at info@NorthWoodwardHomes.com.

Lee Morof
Associate Broker/Attorney  
RE/MAX Showcase Homes
Birmingham, Michigan
www.NorthWoodwardHomes.com
info@NorthWoodwardHomes.com
Call:  248-514-2640