Short sales, that is, sales that fail to cover the remaining mortgage due on homes, are still somewhat commonplace despite the recent uptick in the housing economy. The benefit to a Southeast Michigan short sale is that it can preserve the credit of the seller by avoiding foreclosure. Unfortunately, the short sale process is difficult to navigate.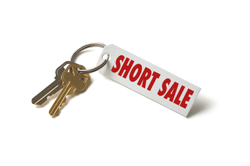 The good news is that new FNMA and FMAC guidelines go into effect November, 2012, which may help your situation. Here's a quick rundown on some of the changes:
Eligibility: The Federal Finance House Authority, in consultation with Fannie Mae and Freddie Mac, has loosened the eligibility. For instance, military families who receive Permanent Change of Station orders will now be eligible.
Streamlined Documentation:  Fannie Mae is reducing the documentation, and in some cases eliminating it, in cases of a borrower hardship of more than 90 days delinquent and with a credit score lower than 620.
Standard Payments: Subordinate-lien payments will be limited to $6,000, eliminating the negotiation for higher payments. Standardizing the transaction may speed up the short sale process on homes.
Servicer Approval: Servicers of Southeast Michigan short sales no longer need individual approval from Fannie Mae so long as the short sales conform to the requirements. Homeowners with hardships, such as divorce, illness or death of a borrower or employment transfer, may be approved as long as the loan is not yet in default. Servicers will also be required to complete short sale evaluations in 60 days.
Help Desk: A Short Sale Assistance Desk is already available to help real estate professionals in targets markets. This is an escalation procedure which may help facilitate and streamline the short sale process.
The streamlined process of Southeast Michigan short sales will assist homeowners most in need, and enable lenders to more quickly and easily qualify certain homeowners for a short sale who are current on their mortgage payments, but dealing with hardships.
If you're considering selling your home as a short sale, I can help. Give me a call today at 248-514-2640 or email me at info@NorthWoodwardHomes.com for more information.

Lee Morof
Associate Broker/Certified Distressed Property Expert/Attorney Lee Morof 
RE/MAX Showcase Homes, Birmingham, Michigan
www.NorthWoodwardHomes.com