For Bloomfield Hills real estate owners getting ready to put their homes on the market, here are a few stunningly-easy tips to help get your home sold faster and maybe even for more money.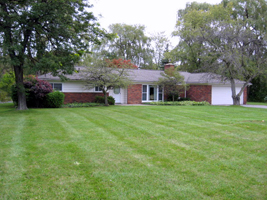 Keep in mind that your prospective Bloomfield Hills real estate buyers will most likely be viewing several homes on the same day as your showing. The emotional elements you include will have a profound impact on their memory, and will make your home standout when they review what they've seen with their agents at day's end.
Preparing your home for the perfect showing is essential and comprises three basic elements that will make your home sparkle.
Atmosphere
Soft classical music
Bake an apple pie in the oven.  Or, if you have a bread machine, bake bread.
Well-lit rooms and inviting indirect lighting
Air conditioning or heating set at a comfortable temperature
Decorations
Garden-fresh bouquet of flowers near the entrance or on the kitchen table
Fresh neutral-colored paint and cleaned or new carpet
Remove family photos or personal items (allows buyer to imagine it is their home)
Cleanliness
Meticulously spotless kitchen and bath
Walls washed and spackled as needed
No clutter whatsoever (uncluttered rooms look larger)
No pets – kennel them if needed (buyer may be allergic)
Clean closets (yes, people peek in your closets)
Remember it's the little things in life that matter, and the same is absolutely true when it comes to a buyer looking for a place to call home-sweet-home.
For more ideas on how to sell your Bloomfield Hills real estate fast and make the most from the sale of your home, call me today at 248-514-2640 or email me at info@NorthWoodwardHomes.com.

Lee Morof
Associate Broker/Attorney
RE/MAX Showcase Homes
Birmingham, Michigan
www.NorthWoodwardHomes.com
info@NorthWoodwardHomes.com
Call:  248-514-2640