Don't you just love it when the evening news finally shares some good news?  I do too!  So, I want to do my part and share some good news with you today:  Bloomfield Hills homes and homes nationwide are becoming more affordable.   In fact, according to the National Association of REALTORS®, housing affordability is close to reaching an all-time high.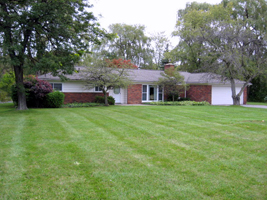 Big Benefit to Buyers
Exactly how does this benefit the buyers of Bloomfield Hills homes?  A typical buyer can pay much less in mortgage costs for the same home, or buy a better home without increasing their monthly payment.
Reasons for Improvement
There are several reasons housing affordability is improving:
1. Lower mortgage rates.  The primary reason Bloomfield Hills homes are now more affordable is that we have the lowest mortgage rates in history. 
2. Declining house prices.  As with all things real estate, local markets dictate housing prices, but, overall, prices of homes have dropped across the nation.  Some markets encountered only minimal price declines while others experienced major declines.
3. Higher wages.  You probably don't feel like there's been an increase in wages, but there has been a small one.  In 2009, the average wage rate rose 3 percent and is up an additional 1.2 percent so far this year.
The Bottom Line
If you'd like to buy a home, have good credit and a steady job, the real estate market has never looked more favorable.
Ready to buy a home?  Let me help you find the home of your dreams and get it at a great price.  Call me today at 248-514-2640 or email me at info@NorthWoodwardHomes.com.

Lee Morof
Associate Broker/Attorney
RE/MAX Showcase Homes
Birmingham, Michigan
www.NorthWoodwardHomes.com
info@NorthWoodwardHomes.com
Call:  248-514-2640