As a potential buyer of a Bloomfield Hills home, you may be looking at foreclosures as a way to get a good home at a great price. The Saga of the Housing Bubble continues, however, and it might just have you, the homebuyer, looking at regular housing with a more favorable eye.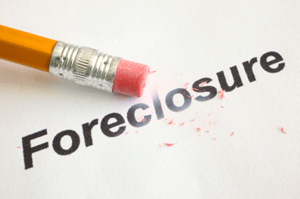 In October, numerous mortgage services voluntarily suspended foreclosures nationwide, including Bank of America, J.P. Morgan Chase, Litton Loan Servicing and GMAC Mortgage/Ally Financial. The suspensions include pending foreclosures as well as foreclosure sales, as the mortgage services investigate flaws in their foreclosure processes. For those of you looking at a foreclosed Bloomfield Hills home through one of these companies, it may be a long wait.
Twenty-three states initiated a foreclosure moratorium. In addition, they have begun probing all lenders' foreclosure processes in those states. Thanks to nationwide, coordinated efforts of State Attorneys General, 17 more states as well as 17 non-judicial foreclosure states have expressed interest in joining the probes. In short, a foreclosure freeze "craze" has begun, upsetting real estate investors and homebuyers alike.
In general, this craze isn't expected to last long. As well, the lenders don't expect to find many problems because most foreclosures are believed legitimate. In short, it seems to be simply a matter of improperly reviewed and improperly handled foreclosure documents. Although it's only expected to last a few weeks, some buyers are left sitting with an offer on the table and no closing.
With the foreclosure processes in question and sales halted, buying a foreclosed Bloomfield Hills home may not be as ideal as you think – at least for a little while. Don't give up hope on owning your own home, however. Instead, take a few minutes to look over the other homes for sale. Your dream home and great deal may not be a foreclosure after all!
If you're looking for a beautiful home of your own, I can help. Call me at 248-514-2640 or email me at info@NorthWoodwardHomes.com for more information.

Lee Morof
Associate Broker/Attorney
RE/MAX Showcase Homes
Birmingham, Michigan
www.NorthWoodwardHomes.com
info@NorthWoodwardHomes.com
Call:  248-514-2640