Unless elaborate decorations, gourmet food and mountains of mess are your idea of fun, I have some suggestions for you on how to make your holidays simpler and less stressful this year.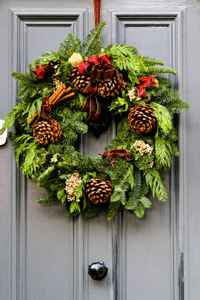 Use Fewer Decorations in Your Bloomfield Hills Home
While National Lampoon's Christmas Vacation is a fun holiday movie to watch, keeping up with the Griswolds isn't something you should aspire to. If you're not sure what to eliminate from your heap of holiday decorations, here are a few tips:
If it flashes or makes a noise, just say no.  Decorations like that increase stress.
Display only your most treasured items.
This year's mantra should be "less is more."
Decorate only those rooms in your Bloomfield Hills home that are used during celebrations.
Instead of filling every inch of a room with decorations, use fewer items and group them in noticeable spots around the room.
Spending less time decorating your Bloomfield Hills home gives you more time for your friends and family.  It also means wasting less time after the holidays putting away all those decorations.
Entertain Simply
It's not necessary to spend a lot of money on food or entertainment in order to have a good time.  Some of my most enjoyable gatherings were spent listening to holiday music, playing games and eating a bowl of popcorn with friends and family.
Here are few more ideas to make entertaining easier:
Don't cook all the food yourself.  Host a potluck party or pick up already prepared food from your local grocery store.
Reduce the number of guests.  Do you really need to invite the entire neighborhood?  Invite only those few who you sincerely want to spend some time visiting with.
Send electronic invitations.  It's free, fast, easy and fun.
The holidays aren't about your house, food or furniture. They're about your heart.  Open your heart, relax and truly enjoy your loved ones this holiday season.  Happy Holidays!

Lee Morof
Associate Broker/Attorney
RE/MAX Showcase Homes
Birmingham, Michigan
www.NorthWoodwardHomes.com
info@NorthWoodwardHomes.com
Call:  248-514-2640