There are many ominous superstitions associated with Friday the 13th. From black cats to broken mirrors, bad luck can stem from almost anywhere and many sellers like to blame it for their Bloomfield Hills real estate sitting on the market for too many months.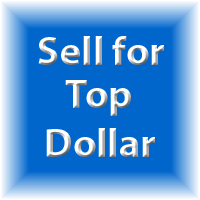 Without casting a single spell, you can banish bad luck this month and sell your Bloomfield Hills real estate fast by ensuring you've fixed all the pesky problems that inspectors focus on. Below is a list of problems to address to help you turn your bad luck to good.
Electric shock – Faulty wiring, which is especially common in older houses, might spook some inspectors into suggesting that the entire electrical system needs to be replaced. Have your wiring checked and update what you can before putting your house on the market.
Structural damage – While damage can be minor and not of immediate concern, you can be sure the inspector will point out potential long-term issues. Repair problems early, so that prospective buyers will feel at ease knowing you've taken the necessary precautions.
Water and air infiltration – This is probably the easiest and most inexpensive way to avoid scaring off a buyer. Just replace the caulking around windows and doors.
Hazards to health – If you live in an older house that contains asbestos or lead-based paint, before you put your house on the market, determine if these are a direct health hazard. If so, check with your insurance provider to see if any of the renovation costs will be covered.
Be proactive and banish bad sales luck this Friday the 13th. Fix the little issues that spook Bloomfield Hills real estate property inspectors. You'll sell your house quickly and take good luck with you to your new Bloomfield Hills home. If you could use more information on problems inspectors love to hate, please call 248-514-2640 or email me at info@NorthWoodwardHomes.com.

Lee Morof
Associate Broker/Certified Distressed Property Expert/Attorney
RE/MAX Showcase Homes, Birmingham, Michigan Call:  248-514-2640 www.NorthWoodwardHomes.com