I've been getting a lot of questions about the estimated Southeast Michigan real estate values provided by online sources, so I thought I'd answer a few of the most frequently asked questions here today.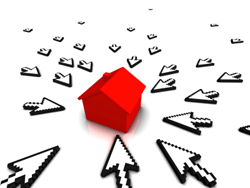 Why is the price you think my home can sell for different than the estimated home values provided by online real estate sources?
Because computer programs set those prices.  Here's how it works in general.  A computer pulls the description of your Southeast Michigan real estate from public records.   Using that extremely basic information, such as square footage and number of bedrooms and bathrooms, the computer comes up with a price for your home.
Computer programs cannot personally visit your home and other homes in your neighborhood to see the differences and similarities.  They cannot see that your home has recently been painted and renovated.
Are there any circumstances in which those computer generated values are at least fairly accurate?
The estimated home values could be in the ballpark if all the following are true:
Your home is in a subdivision in which the homes are very similar;
Several homes just like yours have sold recently;
Homes are not being sold as short sales or going into foreclosure;
Your home is newer and has not had a major renovation or addition that is not in the public records.
While it's fun to go online to see what your neighbor's home sold for, don't use that information as the final word for what your home could sell for in today's market.
If you'd like a free, in-person, professional analysis of what your Southeast Michigan real estate could sell for in today's market, give me a call today at 248-514-2640 or email me at info@NorthWoodwardHomes.com. No obligation, just information.

Lee Morof
Associate Broker/Certified Distressed Property Expert/Attorney
RE/MAX Showcase Homes, Birmingham, Michigan
Call:  248-514-2640
info@NorthWoodwardHomes.com
www.NorthWoodwardHomes.com